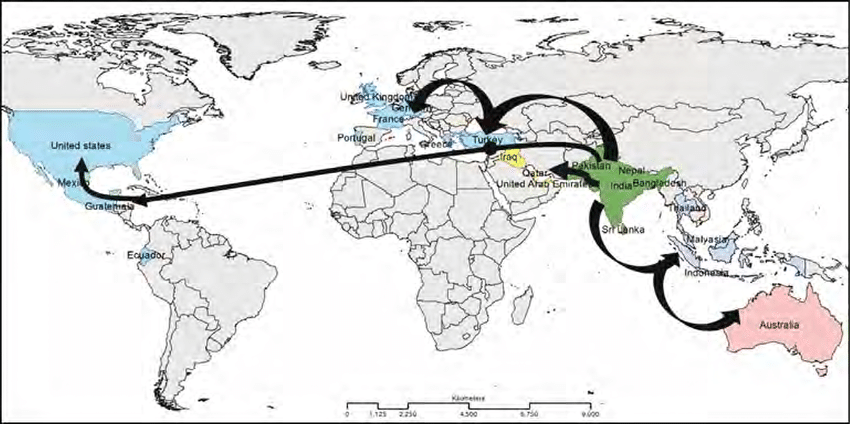 This map shows the main people smuggling route from asia
Iran got new cases and now Italy. Both countries are unsure how the virus arrived. Both are on the people smuggling route from asia.
If German and France start reporting new cases soon, it maybe time to worry. A full lorry load of illegal immigrants crossing the channel may cause an uncontrolled outbreak in London. The channels crossed many times by illegal immigrants in good weather too.
It's not a time to panic, just a time to plan.
Try and make sure prescription are 2 weeks ahead.
And make sure you have plenty of food at home.
The coronavirus for most isn't worth worrying about.......the public panic is.
After watching how crazy Brighton got after a "super spreader" with many places closed down, super markets almost emptied of tinned goods and petrol stations running low.
I'm concerned how the public will respond to another outbreak.