People make a lot of mistakes with tea. They add milk and sugar trying to fix it, you don't need either. Tea bags are only for work urns and flasks.
First you need a simple tea infuser. They come in many styles and prices. Some for tea pots, others for mugs.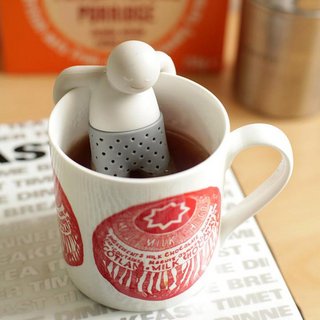 Next is the tea. A cheap gunpowder tea is always a good start. It's cheap from most chinese shops, you can use it multiple times and there more caffeine than coffee. (A lot more !!) It's the original blend of tea the British Empire was found on.
A nice red label blend goes down a treat too. It's commonly found in most supermarkets.
People will tell you all kinds of nonese on pot warming and more
The simple truth is the tea will taste bitter if you leave the tea in too long. If you add boiling this tends to stew the tea too.
Here are a few simple tips for making tea:
Leave the kettle alone for a few mins once its boiled, then add to the tea.
Never leave the tea in longer than you would boil an egg.
If the tea taste bitter, you left the tea in too long.