For the last 20 years.......once a year I had to go up to Hemel Hempstead to renew my demolition and asbestos awareness certification
And each time I've spend an hour or two being told yet again on the safe use of masks.
I've ever done much of either but when you're working on old housing its a requirement.
Right now people are buying up every kind of face mask due to the coronavirus. You hear talk of N95's and P3's and more.
Well I hate to say this but these masks are next to useless to stop coronavirus for a simple reason: you need face fitting.Unless the mask can get a good seal on your face, they don't work. This means shaving until you're raw and twice a day.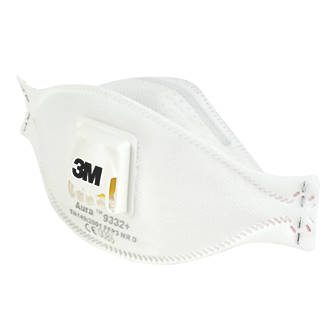 The 1/2 masks you see people wearing on the news are designs for those wearing full face shields. Again you need to shave until your face is raw to wear one. On there own there next to useless. Dirt or bacteria will just entre thru the eyes.
The main issue is: you can't wear them for long. About 2 hour at the most before you need to remove the mask and take a break in the fresh air.
P2,P3/N94 and N99 masks are a total waste of money unless you have been train on using them.
What about the surgical masks I hear you say?
Well in my bathroom there a few rolls of 3 ply toilet paper. This is basically the same kind of materials that surgical masks are made from.
Before the coronavirus you could pick up a pack of 50 surgical masks for £8 in Boots. I've seen the same packs selling online for £50 recently. It's a lot of money for toilet paper and elastic. Again they wont stop anything.
The idea behind surgical masks is to stop medical workers passing on disease thru coughing or sneezing.
But for those of you who feel they must wear a face mask: my advice would be to cut up a old work shirt and get some elastic. Put a bit of toilet paper in the middle of it. At least you can wash it and personalize it. And you will receive the same level of protection from coronavirus as a surgical mask.